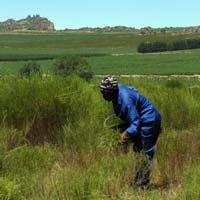 Origins of Rooibos
Rooibos (pronounced roy-bos) or Redbush is a smooth, caffeine free herbal tea originating from Africa. Whilst its popularity in Britain has grown rapidly over the last few years, compared with other teas it is still relatively unknown.
Rooibos is grown only in a specific region of South Africa. The plant itself is a broom-like member of the legume family growing in the Fynbos ecoregion.

History of Rooibos
For centuries indigenous Bushmen in the region, harvested the leaves for use as herbal remedies to treat a variety of different ailments. The medicines were loved for their delicious taste, but as the indigenous tribes dwindled so too did the knowledge of rooibos. Thankfully, in 1772 botanist Carl Humberg rediscovered the leaves, reviving their popularity and spreading interest in the tea further than ever before. Over a century later, in 1904 a Russian immigrant with tea manufacturing connections began to market the drink as a herbal alternative to traditional tea, calling it a 'Mountain Tea'€.

Tea from Asian countries was almost impossible to import during World War II, giving rooibos tea a chance to shine. It became an excellent alternative and was shipped around the world. However, the scarcity of the plant seeds meant it was expensive and demand increased its cost further, making it difficult for many to buy. It is only in recent history that the fortunes of rooibos tea have been turned around. In 1968 a South African mother, Annique Theron, wrote a book on rooibos teas amazing health benefits. The popularity of the release led to hundreds of studies, which found more and more health benefits in the tea, as well as discovering the teas high level of antioxidants. This new medical understanding led to an explosion in popularity.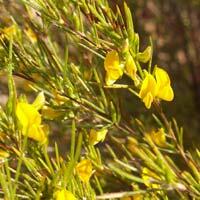 Modern day use
Today rooibos can be found on supermarket shelves, just as easily as an English Breakfast tea. Tea manufacturers have produced a wide range of flavoured options too, ranging from simple vanilla to spiced blends. The tea still has a great reputation as one with a wide-range of health benefits and due to the fact it's caffeine-free, is enjoyed as a relaxing night-time drink for many in the west.