Enhance your dinner party
Flowering teas are more than simply a drink; they're a beautiful experience for both the eyes and the taste buds.

Jasmine and other flowers are hand sewn into a ball, together with tender green tea buds, by experienced Chinese tea masters. When steeped in hot water, the bloom unfurls creating a stunning floral display of tea.

Such stunning displays and the unique taste make flowering teas addition and the perfect talking point for dinner parties and get-togethers.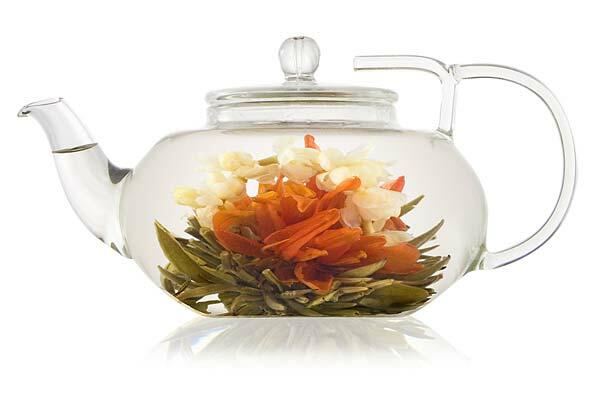 As a drink
The gentle flavours of flowering teas make them an ideal after dinner drink, particularly for those looking for something lighter than coffee. Jasmine is a common flavour in many blooming teas, which is a well-known palette cleanser.

Unlike many other gourmet teas, the delicate flavours make it popular with the majority and the tea is naturally low in caffeine and high in antioxidants too.

Flowering teas can be steeped up to three times, making two litres of tea, perfect for parties large or small.

As a centrepiece
Instead of having a traditional floral centrepiece on the dining table, why not try a flowering tea? It could be presented in a glass teapot ready to be served later in the meal or as a display - simply transfer an opened bloom into a vase or bowl filled with ice-cold water.

Opened blooms can also be dried out like traditional flowers, and used in a wide variety of crafts, giving you the opportunity to create your own personalised, flowering tea place settings or menus.

As a gift
Individual flowering tea blooms are an ideal and unique gift for guests to take away from your dinner party. Why not introduce them to flowering tea after the meal and then give them a bloom to take away and try at home. The flowering tea bloom can be presented in a small silk bag along with brewing instructions and who knows, you may be served flowering tea at the next dinner party you attend.