Festive flowering tea cocktails
The Exotic Teapot team is getting into the festive spirit or should we say spirits. We have tried and tested a range of tea inspired cocktails, hard work we know but someone has to do it. Each cocktail is finished off with a beautiful flowering tea, guaranteed to wow your guests and make your Christmas or New Year's party one to remember.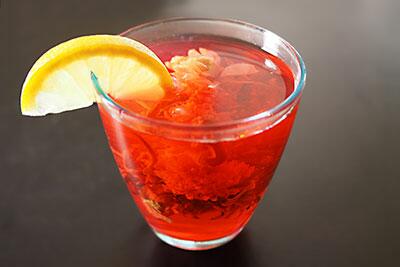 Raspberry Gin1/3 Gin
1/3 Tonic water
1/3 Raspberry juice
Slice of lemon
Flowering tea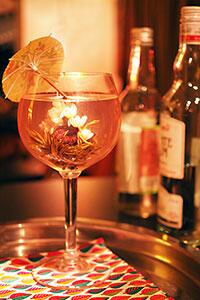 Lemon Cranberry Rum
1/3 White Rum
1/3 Lemon juice
1/3 Soda water
Hint of cranberry
Hint of sugar cane
Flowering tea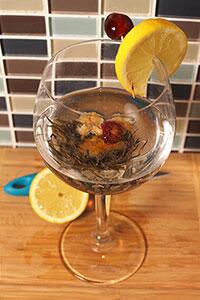 Gin & Tonic
1/2 Gin
1/2 Tonic water
Slice of lemon
Cherry
Flowering tea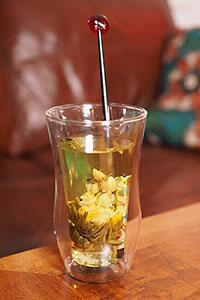 Tequila Lime
1/3 Tequila
2/3 Lime juice
Hint of sugar cane
Cherry
Flowering tea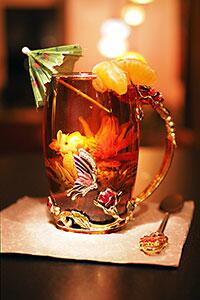 Rooibos Rum
1/3 Tequila
1/3 Brewed Rooibos
1/3 Apple juice
Hint of sugar cane
Flowering tea

Preparing the Flowering Tea
Brew the flowering tea as per the instructions on the tin. Once it is fully opened dip it in cold water before delicately placing it into the cocktail.